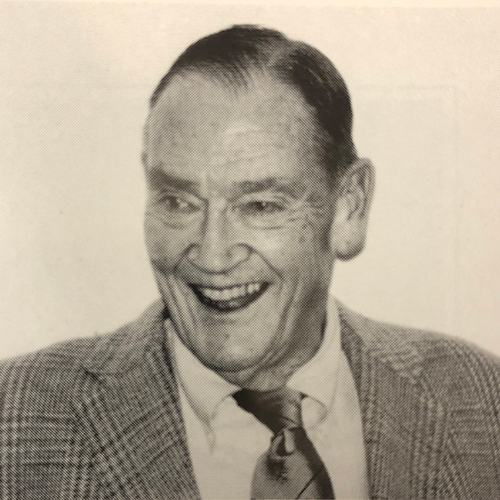 The Griswold Center mourns the passing of our dear friend and advisory board member John C. Bogle '51. Jack died January 16, 2019, at his home in Bryn Mawr, Pa. As you know, Jack was one of the most influential investment giants of the twentieth century and inventor of the first index fund available for the general public as founder of the Vanguard Group.

Burton G. Malkiel *64, Chemical Bank Chairman's Professor of Economics, emeritus and Griswold Center steering committee member, beautifully expresses Jack's legacy in his Wall Street Journal opinion piece: "The best example of an American business hero was Jack Bogle, whose ideas transformed an industry and who gave generations of investors a way to participate in the growth of the American economy, to save efficiently, and to achieve financial security and a comfortable retirement."

Jack's long-standing commitment to GCEPS, and the University overall, was deep and he will be sorely missed.
John, C. Bogle, delivering his keynote address "Don't Count on It: The Perils of Numeracy" at the October 2002 symposium Land Mines in Finance.
Ilyana Kuziemko, Margaret Martonosi, Barbara Byrne, and Samantha Parent Walravens participate in a special panel discussion on Strategies for Success: Women in High Tech, Academia, Finance, and the Arts
Jacob Lew, Paul Volcker, Nick Nicholas, and Alan Blinder at a special dinner at which Jacob Lew discussed economic policy nine months into the Trump administration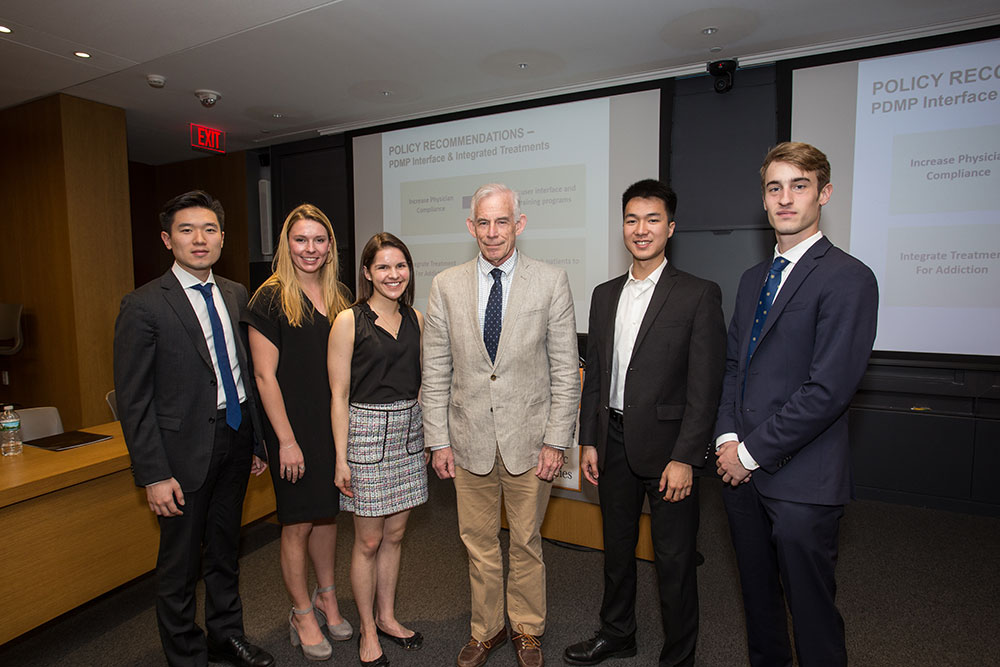 Chris Sims with student presenters Gavin Zhang, Felicia Angus, Christine Porr, Calvert Chan, and Matthew McKinlay at the 2018 Undergraduate Student Research Forum
Panelists Harrison Hong, Denise Mauzerall, and John Drzik at the spring symposium on Climate Change, Risk, and Economic Policy
Mission
The Benjamin H. Griswold III, Class of 1933, Center for Economic Policy Studies at Princeton University, formerly known as the Center for Economic Policy Studies (CEPS), was founded by Alan S. Blinder in 1989, to support policy-related research in the Department of Economics, and to foster communication among members of the academic, business, and government communities. Supported by individual and corporate memberships, the Griswold Center for Economic Policy Studies sponsors faculty research as well as a number of highly successful programs each academic year.