The Benjamin H. Griswold III, Class of 1933, Center for Economic Policy Studies funds policy-related research projects within Princeton's Department of Economics. In 1997 Nicholas J. Nicholas Jr., a member of Princeton's Class of 1962, made a substantial gift to establish the Nicholas J. Nicholas Jr. Fund to offer support for faculty research. As part of this Fund, the Griswold Center for Economic Policy Studies (GCEPS) recognizes annually a Nicholas J. Nicholas Jr. Fellow for their outstanding research in economic policy.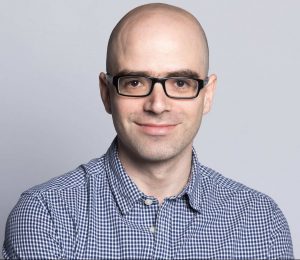 Sylvain Chassang, Professor of Economics at Princeton University, is the 2023-2024 Nicholas J. Nicholas Jr. Fellow. Chassang re-joined the Princeton University faculty in 2020, after teaching at New York University from 2016–20. His research interests are in game theory, industrial organization, and development. Chassang is a member of the French Council of Economic Advisors and a co-editor at the American Economic Review. He previously served as an associate editor of the Quarterly Journal of Economics, the Review of Economic Studies, and Theoretical Economics. He is also a fellow of the Econometric Society and a previous winner of the Alfred P. Sloan Fellowship. Chassang received master's degrees in economics and mathematics from Ecole Normale Supérieure, and earned his PhD from MIT. Recent publications include: "Regulating Collusion," with Juan Ortner; "Robust Screens for Non-Competitive Bidding in Procurement Auctions," with Kei Kawai, Jun Nakabayashi, and Juan Ortner; and "Data-Driven Incentive Alignment in Capitation Schemes," with Mark Braverman. Current research examines monitoring harassment in organizations with Laura Boudreau, Ada Gonzales-Torres, and Rachel Heath; valuing the time of the self-employed with Daniel Agness, Travis Baseler, Pascaline Dupas, and Erik Snowberg; and methods to improve tax collection with Lucia Del Carpio and Sam Kapon.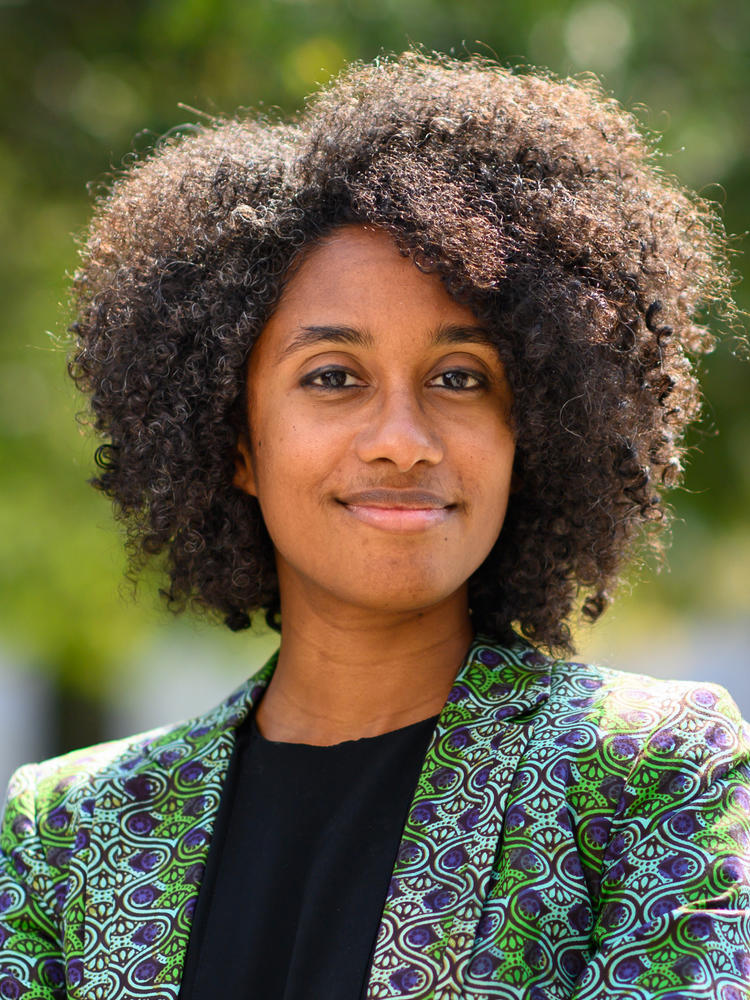 Ellora Derenoncourt, Assistant Professor of Economics at Princeton University and a member of the Industrial Relations Section of Princeton Economics, is the 2022-2023 Nicholas J. Nicholas Jr. Fellow. Derenoncourt is also the founder and faculty director of the Program for Research on Inequality (PRI) at Princeton Economics. She works on labor economics, economic history, and the study of inequality. Recently she has studied the northern backlash against the Great Migration and ensuing declines in black upward mobility, the role of federal minimum wage policy in racial earnings inequality, and the long-run evolution of the racial wealth gap. Her work has been featured in the Economist, the New York Times, and Wall Street Journal. She received her B.A. from Harvard University, M.Sc. from London School of Economics, and Ph.D. in economics from Harvard University. Recent publications by Derenoncourt include "Can you move to opportunity? Evidence from the Great Migration," 2022 and "Minimum Wages and Racial Inequality," with Claire Montialoux, 2021. Her current research examines the evolution of the racial wealth gap in the US from 1860 to 2020 with Chi Hyun Kim, Moritz Kuhn, and Moritz Schularick and the role of labor market institutions on racial inequality and informality in Brazil with François Gerard, Lorenzo Lagos, and Claire Montialoux.
Stephen Redding, Harold T. Shapiro *64 Professor in Economics in the Economics Department and School of Public and International Affairs, is the 2021-2022 Nicholas J. Nicholas Jr. Fellow. Redding also is director of the International Trade and Investment (ITI) Program of the National Bureau of Economic Research (NBER), a fellow of the Econometric Society, and a Research Fellow of the Centre for Economic Policy Research (CEPR). Prior to joining Princeton University, he was a Professor in Economics at the London School of Economics and the Yale School of Management. His research interests include international trade, economic geography, and productivity growth. Recent work has been concerned with heterogeneous firms, multi-product firms, the distributional consequences of globalization, agglomeration forces, and transport infrastructure improvements. He was awarded the Frisch Medal in 2018, the Bhagwati Prize in 2017, a Global Economic Affairs Prize from the Kiel Institute for the World Economy in 2008, and a Philip Leverhulme Prize Fellowship during 2001-4. Redding received his D.Phil. in Economics from Nuffield College, University of Oxford and his First Class Honours Degree in Philosophy, Politics and Economics (PPE) from Magdalen College, University of Oxford.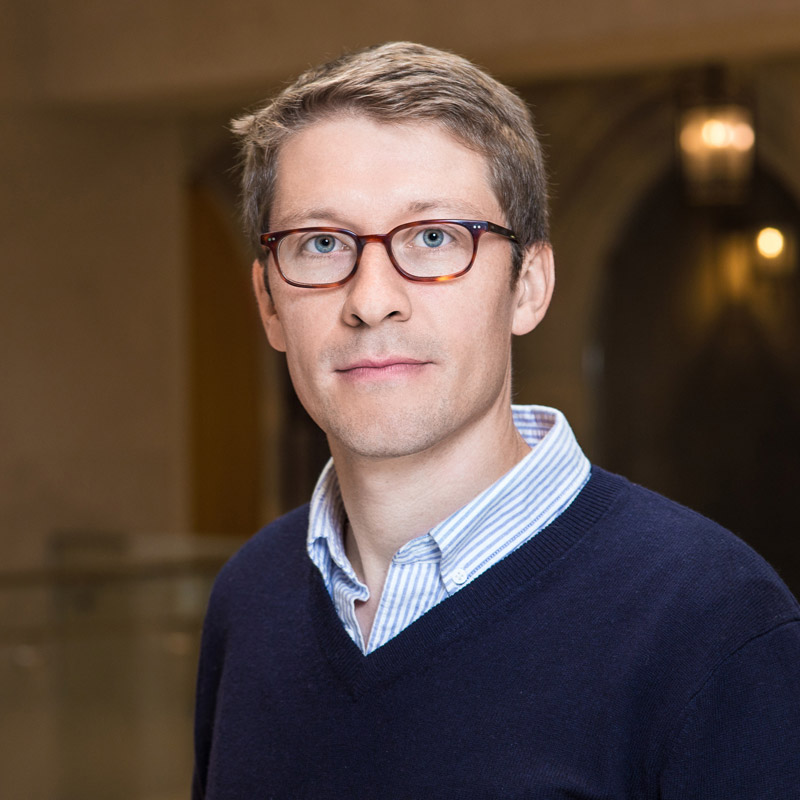 Owen Zidar, Professor of Economics and Public Affairs, is the 2020-2021 Nicholas J. Nicholas Jr. Fellow. Zidar studies the taxation of firms and top earners, local fiscal policy, and the creation and distribution of economic resources. Before Princeton, Zidar worked as an assistant professor of economics at University of Chicago Booth School of Business, a staff economist at Council of Economic Advisers, and as an analyst at Bain Capital Ventures. He holds a Ph.D. from the University of California at Berkeley and a B.A. from Dartmouth College, both in economics. He is a 2018 recipient of a National Science Foundation CAREER Award and a 2020 recipient of a Sloan Research Fellowship. Recent publications include: "Tax Cuts for Whom? Heterogeneous Effects of Income Tax Changes on Growth and Employment," in the Journal of Political Economy; and "Evaluating State and Local Business Tax Incentives" (with co-author Cailin Slattery), in the Journal of Economic Perspectives. Zidar continues researching topics related to capital taxation and state and local economic policy. In one project, he is investigating the links between entrepreneurship and opportunity using U.S. tax data. In a second project, he is evaluating the tax cuts and jobs act as well as prior tax reforms.
Sylvain Chassang, 2023-2024
Ellora Derenoncourt, 2022-2023
Stephen Redding, 2021-2022
Owen Zidar, 2020-2021
Leeat Yariv, 2019-2020
Christopher Sims, 2018-2019, 2013-2014, 2004-2005
Janet Currie, 2017-2018
Harvey Rosen, 2016-2017, 2012-2013
Ilyana Kuziemko, 2015-2016
Greg Kaplan, 2014-2015
Alan Blinder, 2011-2012
Jan De Loecker, 2010-2011
Hyun Song Shin, 2009-2010
David Lee, 2008-2009
Jesse Rothstein 2007-2008
Christina Paxson, 2006-2007
Thomas Palfrey, 2005-2006
Lars Svensson, 2003-2004
David Bradford, 2002-2003
Burton Malkiel, 2001-2002
Jeffery Kling, 2000-2001
Cecelia Rouse, 1999-2000
Alan Krueger, 1998-1999
Henry Farber, 1997-1998