The Benjamin H. Griswold III, Class of 1933, Center for Economic Policy Studies fosters communication among members of the academic, business, and government communities. The Griswold Center for Economic Policy Studies (GCEPS) welcomes several short-term visitors during the academic year to the Department of Economics. Visitors are on campus for a few days up to a full week and participate in research activities in the department, present a seminar, offer a public talk and student round-table and are available to meet with faculty, and graduate and undergraduate students on an individual basis.
Short-Term Visitors, 2021-2022
Michael Keen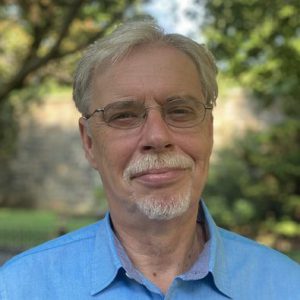 is deputy director of the Fiscal Affairs Department of the International Monetary Fund, where he was previously head of the Tax Policy and Tax Coordination divisions. Before joining the Fund, he was Professor of Economics at the University of Essex and visiting Professor at Kyoto University. He has led technical assistance missions to nearly thirty countries on a wide range of issues in tax policy, and consulted for the World Bank, European Commission, and the private sector. He has served on the Board of the National Tax Association in the U.S., and on the editorial boards of American Economic Journal: Economic Policy, International Tax and Public Finance (of which he was joint founder), Journal of Public Economics, the Review of Economic Studies and many other journals. He is co-author of books on The Modern VAT, the Taxation of Petroleum and Minerals, and Changing Customs.
Joel Slemrod
is  is the Paul W. McCracken Collegiate Professor of Business Economics and Public Policy at the Ross School of Business, and Professor in the Department of Economics, at the University of Michigan. He also serves as director of the Office of Tax Policy Research, an interdisciplinary research center housed at the Business School. Before coming to Michigan he was assistant professor, from 1979 to 1985 and associate professor from 1985 to 1987, at the University of Minnesota. He is co-author with Jon Bakija of Taxing Ourselves: A Citizen's Guide to the Debate over Taxes, now in its fifth edition; with Len Burman of Taxes in America: What Everyone Needs to Know, now in its second edition; and with Christian Gillitzer of Tax Systems, published in 2014. His book with Michael Keen, Rebellion, Rascals, and Revenue: Tax Follies and Wisdom through the Ages, was published by Princeton University Press in 2021.
Austan Goolsbee, 2/24-25/20
Thomas Philippon, 2/6/20
Emmanuel Saez, 10/22/19
Matthew Notowidigdo, 4/22-26/19 & 4/29-5/3/19
Timothy Besley, 4/15-19/19
Heidi Williams, 3/12-14/19
Ioana Marinescu, 2/11-15/19
Danny Yagan, 2/12-16/18 & 2/19-22/18
Stefanie Stantcheva, 2/5-9/18 & 2/14-16/18 & 2/19-20/18
Eric Leeper, 9/19-23/16 & 10/10-14/16 & 10/17-21/16
John Vickers, 9/19-23/16
Don Brash, 2/17-19/15
Martin Parkinson, 9/23-25/15 & 10/8-9/15 & 10/12-14/15