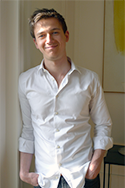 Adrien Matray's research explores the causes and consequences of misallocation of capital in developed and developing countries. Using French credit registry data, he established that formally independent private banks change their supply of credit to the corporate sector for the constituencies of contested political incumbents in order to improve their reelection prospects. In return, politicians grant such banks access to the profitable market for loans to local public entities among their constituencies. On developing countries (India), he showed that foreign capital liberalization reduces capital misallocation and increases aggregate productivity by roughly 6% over the period 1995-2010. The simple liberalization of access to foreign capital for Indian firms can therefore accounts for a third of the overall increase in the country productivity during the period. Matray continues to explore the effect of financial frictions in India and in particular provides an in-depth analysis of the redistributive effects across places and workers and financial liberalization. He also studies the consequences of a government intervention in Brazil that led to a sharp decrease in the number of unbanked households in poor cities. Preliminary results show a sharp increase in employment and wages for skilled workers, suggesting that limited access to banking services is an important hurdle for development and that it cannot be left to the private sector only. Follow up on this research plans to explore what frictions are preventing private banks to serve these markets initially and why government intervention was needed to initiate the "push."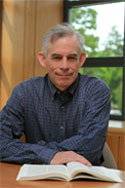 Christopher Sims' research is on macroeconomic theory and policy, and monetary-fiscal coordination. His recent paper, "Optimal Fiscal and Monetary Policy with Distorting Taxes," discusses government debt finance when interest rates are low. It shows that there can be a substantial fiscal cost from expanding debt, even when the rate of growth of the economy exceeds the interest rate. The cost comes through the likelihood that debt expansion will raise rates. Even if this leaves the interest rate below the growth rate, the increased interest expense can be burdensome. A second strand of his research examines the relation among aggregate private debt, spreads of risky over less risky interest rates, and economic activity. He explored this, with three co-authors, in the paper "Feedbacks: Financial Markets and Economic Activity," with US monthly data. A current project extends to an international panel of quarterly data. Disturbances originating in the financial sector are an important source of business cycle variation, but they seem to be characterized initially by rises in spreads. Credit aggregates react passively to these disturbances, rather than generating them.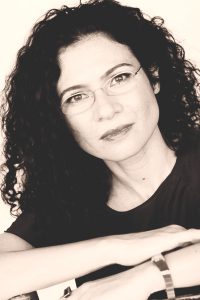 Leeat Yariv's research focuses on political economy, market design, social and economic networks, and experimental economics. One of her recent papers, "Top of the Batch: Interviews and the Match" (with Federico Echenique, Ruy González, and Alistair Wilson), shows that decentralized interactions preceding the match—namely, interviews—may dramatically impact ultimate outcomes. Interactions outside of a matching clearinghouse may be at least as important as the matching protocol prescribed by the clearinghouse itself. The National Resident Matching Program (NRMP; or "The Match") has matched millions of doctors to residency programs. In 2019 alone, there were over 38,000 active applicants matched to over 35,000 positions. In 2019, 47.1% of applicants were matched to their first-ranked choice, and 72.5% were matched to one of their three top-ranked choices.