The Benjamin H. Griswold III, Class of 1933, Center for Economic Policy Studies funds policy-related research projects within Princeton's Department of Economics. During the academic year, the Griswold Center for Economic Policy Studies (GCEPS) supports the economics policy-related research of several graduate students. Furthermore, these students are named as Graduate Student Fellows of the Center and receive invitations to all of our member events.
Graduate Student Fellows, 2020-2021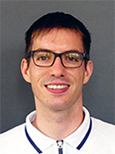 Thomas Kroen investigates the effects of financial regulation on corporate behavior in his paper: "Do short-termist firm owners trade off payouts for investment? Evidence from share buyback reform." When the Securities and Exchange Commission (SEC) liberalized share repurchases in 1982, firms with greater short-termist ownership increased payouts substantially. The increase in payouts is mirrored by an equally sized decline in investment, showing that share repurchase liberalization has sizable real effects on firm behavior. Further tests exploiting insider trading behavior strongly suggest that the results are driven by short-termist considerations, rather than efficient down-sizing of firms following the reform. Finally, Kroen tests whether the policy change affects industry-level outcomes, and finds evidence for significant investment reallocation towards firms with more long-termist ownership. These results highlight that the interaction of share repurchase reform with short-termist motives has sizable real effects on firm decisions.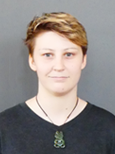 Victoria Larsen's research focuses on the impact of substance abuse treatment on health outcomes in the United States. Her current project links data on treatment facilities to health insurance claims, analyzing the effect of types of treatment on future health outcomes, such as relapse and overdose. She is particularly interested in the impact of Medication-Assisted Treatment (MAT) which is used to treat opioid-use disorders. MAT has become substantially more available due to changes in regulation throughout the United States in the past decade, with 45% of facilities offering some MAT in 2019 compared to 22% in 2010. This project also considers related questions, such as what factors are important when a patient is choosing which type of treatment to get, such as prices and distance to facilities.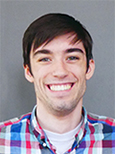 Christopher Mills' research focuses on the economic analysis of child welfare, and he is passionate about using linked administrative data to study the causal effects of child welfare interventions on child and family wellbeing. His research interests include human capital formation in foster care, foster parent labor supply, and expert decision-making. In "Safe from Harm? Peer Effects and Criminal Capital Formation in Foster Care" (with co-author Sarah Font), Mills leverages machine learning techniques and exogenous variation in foster care peers to study how peer composition affects children's future criminality, educational attainment, and risky behaviors, finding that a one standard-deviation increase in average peer risk score for a child in congregate care is associated with a 19% increase in the likelihood of entering prison by age 20. In "More Money, Fewer Problems? The Effect of Foster Care Payments on Children's Placement, Health Care Utilization, and Quality of Care" (with co-author Anna Chorniy), Mills shows that raising payments to foster families has surprisingly negligible effects on foster parent labor supply and child wellbeing, suggesting that foster care payments are not a cost-effective tool for improving children's living conditions.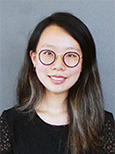 Yinuo Zhang studies inequality in developed economies, and how the increasing earning inequality in the upper tail could have contributed to the wage and employment gain in the lower tail of the earning inequality distribution. Her mechanism hinges on two key empirical facts: Market-produced home production services are provided more efficiently than performing similar services at home; and high-earning individuals naturally face higher opportunity costs for doing home production. As a result, consumption spillovers from the upper percentile of the earning distribution are particularly in favor of the home service occupations which have relatively low requirements of general education levels. Zhang examines the effect of online service-providing platforms on earning inequality at the lower distribution. Her goal is to estimate how online platforms could provide more job opportunities for low-skilled individuals in urban areas and develop policy insights on whether the government should lift more regulation restrictions on the operation of online platforms.
Graduate Student Fellows, 2019-2020
Cavit Baran's research focuses on historical pesticide policy in the United States, how it affects the environment and human health in the long run and what lessons can be learned for current environmental policymaking. He uses historical federal and state agricultural reports to determine which U.S. counties were historically exposed to pesticides containing arsenic and lead. He then examines the long-run arsenic and lead levels in soil and groundwater in these places. He also uses federal and state death records to investigate possible long-run health outcomes that may arise due to chronic arsenic exposure in these regions.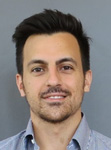 Riccardo Cioffi's research proposes a theory of the joint determination of "Wealth Inequality and Asset Prices." In his paper he finds that, due to the heterogeneity in households' portfolios, movements in asset prices generate large swings in wealth inequality and that this can only be explained if one considers the dual role of housing as both a risky investment and a necessary good. By analyzing the effects of a wealth tax on inequality he therefore shows that the general equilibrium feedback between asset prices and wealth inequality is essential when analyzing the effects of tax policies.
Jonathan Gao's research focuses on how consumer incentives and nudges in the healthcare market affect the composition and utilization of services under the plan. In his project, "Automatic Enrollment and Advantageous Selection in High-Deductible Plans," he finds a substantial degree of private information in low-cost enrollees that switch into a High-Deductible Health Plan (HDHP). Using high-volume claims and enrollment data, he leverages machine learning techniques to demonstrate that predicted healthcare spending is over-predicted for HDHP switchers even conditional on a large set of features including demographics and previous diagnoses. In another project, Gao applies a machine learning-based propensity weighting methodology in a difference-in-differences framework to estimate the effect of in- versus out-of-network insurance plan generosity on level of healthcare utilization spent in in- and out-of-network providers.
Simon Schmickler's research investigates the impact of financial institutions on asset prices. His paper "High-Frequency Trading and Price Informativeness" finds that HFTs decrease price efficiency by disincentivizing fundamental information acquisition. In "Asset Fire Sales or Assets on Fire?" Schmickler shows that financial markets are more efficient and less distortive for the real economy than currently assumed. Using high-frequency data, he shows the canonical finding that mutual fund fire sales cause large price dislocations is largely driven by reverse causality. In another project, he documents Payout-induced Trading. When firms pay dividends, repurchase shares, or are acquired, financial institutions preferentially invest the cash proceeds into their existing portfolio, driving up asset prices of other stocks held in the same portfolios. Payout-induced Trading has real effects–firms increase investment in response to the price increase. In ongoing projects, Schmickler leverages machine learning and big data to predict institutional trading and financial crises.
Cavit Baran, 2019-2020
Riccardo Cioffi, 2019-2020
Jonathan Gao, 2019-2020
Simon Schmickler, 2019-2020
Joshua Bernstein, 2018-2019
Charis Katsiardis, 2018-2019
Mauricio Matsumoto, 2018-2019
Franz Ostrizek, 2018-2019
Hannah Rubinton, 2018-2019
Michael Dobrew, 2017-2018
Kazushige Matsuda, 2017-2018
Fernando Mendo, 2017-2018
Julius Vutz, 2017-2018
Ioannis Branikas, 2016-2017
Shoumitro Chatterjee, 2016-2017
Dmitry Mukhin, 2016-2017
Cristian Alonso, 2015-2016
Fernanda Marquez, 2015-2016
Ishita Rajani, 2015-2016
Pedro Olea, 2014-2015
David Slusky, 2014-2015
Gabriel Tenorio, 2014-15
Cheng Chen, 2013-2014
Thomas Winberry, 2013-2014
Eliav Danziger, 2012-2013
Josephine Duh, 2012-2013
Diogo Guillen, 2012-2013
Sungmun Choi, 2011-2012
Penka Kovacheva, 2011-2012
Edouard Schaal, 2010-2011
Jade Vichyanond, 2009-2010